On 20 October 2013, "Gefährten" (fellows), the German adaptation of the impressive production War Horse (originally at London's National Theatre) will premiere at Berlin's Theater des Westens. Like Steven Spielberg's failed film, is is based upon the same-named children's novel by Michael Morpurgo from 1982 and is a story about an unlike friendship between a boy and an extraordinary horse, but it also addresses social issues, dependency and loss, and not the least war, shown here using the example of the First World War.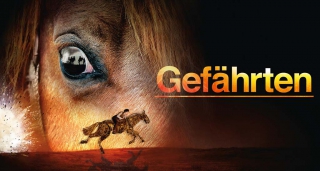 Albert grows up on a small farm in England at the beginning of the 19th century. The social situation ist difficult, but the small family sticks together. When the war breaks out, the beloved horse Joey has to be sold to the army. Unlike its new owner, it survives its first military mission in France, leading to a odyssee with various owners, where illness, death and loss are constant fellows. Albert finally enlists for the forces, still believing to see Joey again. War is more than an obstacle on this search.
In 2007, Nick Stafford enacted the book for the Olivier Theatre (part of London's National Theatre); the touching production with life-size puppets by the South African Handspring Puppet Company received numerous awards.
One may be curious about the German (and first non-English) version, produced under the aegis of Stage Entertainment. Philipp Lind will play Albert, Heinz Hoenig his father Ted, directed by Polly Findlay. The Deutsches Historisches Museum (German Historical Museum) will be the production's cultural partner.
"Gefährten"
From 20 October 2013
Tickets in various price categories
Theater des Westens
Kantstr. 12
10623 Berlin
Germany