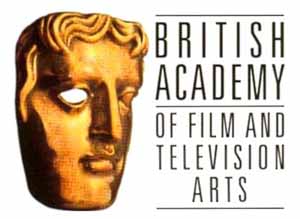 On 15 January 2009, the nominees for this year's BAFTA Awards of the British Academy of Film and Television Arts have been announced. The awards ceremony will be held on 8 February 2009 at the Royal Opera House in London (UK) and is regarded to be a preview to the Oscar awards (similar to the Golden Globes, awared on 11 January).
There are a few interesting works dealing with war and terrorism. The information below is on the already reduced shortlist of nominees:1
Frost/Nixon
(USA)
The policital drama about the legendary interview of the former US president Richard Nixon by the talkshow host David Frost. Nixon had withdrawn from office due to the Watergate Affair, but had not given a statement so far. (The Vietnam-)War has only an indirect role, but this approach to power, its misuse and the then crisis of confidence is highly interesting, especialy as the latter is still radiating today.
Hunger
The film is about the last six weeks in the life of the
IRA
 member
Bobby Sands
, in whose he took part in a hunger strike of IRA prisoners, initiated by him. The action was stopped after him and 9 other hunger-strikers died as a result. At the end, the British government fulfilled the demands of the detainees, but it did not recognise their political status. Bobby Sands still is an important Irish-republican icon, not the least due to his many poems and songs that have been smuggled from the prison. 
Indiana Jones and the Kingdom of the Crystal Skull
(USA)
This may be "just" an entertaining adventure film, but the Cold War is the underlying theme, of course in this series's winking-absurd way.
 Iron Man
(USA)
An entertaining and action-packed comic strip adaption in which a weapons producer discovers his conscience to fight against evil as flying super-hero – which sounds fat more silly as it actually is.
Other Nomination:

Grammy 2009: Best Score Soundtrack Album for Motion Picture, Television or Other Visual Media:
Ramin Djawadi
Persepolis
(France)
This animated screen adaptation of a comic strip is about a girl growing up during the Islamic Revolution in Iran.
Other Prizes:
César 2008 (2): Best First Work, Best Writing
Cannes Film Festival 2007: Jury Prize
Other Nominations:
César 2008 (4): Best Film, Best Editing, Best Soundtrack, Best Sound
Cannes Film Festival 2007: Golden Palm
Son of Rambow

(UK)This both amusing and touching movie is on the friendship between two different boys who try to shoot an amateur version of
Rambo – First Blood
.
BAFTA Nomination:

Carl Foreman Award for the Most Promising Newcomer:
Garth Jennings
(writer)
The Baader Meinhof Complex
The film tries to draw an authentic picture of the German 1970s terror organisation
Rote Armee Fraktion
(Red Army Faction, RAF).
The Reader
(USA)
A young man is reader to a women in whom he falls in love – only to discover that she is a former Nazi concentration ward. A film about guilt, atonement and forgiveness.
Other Nominations:
Golden Globes (4): Best Director (Motion Picture), Best Drama, Best Screenplay (Motion Picture), Best Supporting Actress
Tropic Thunder
A wonderful satire about Hollywood, film making and not the least war movies by and with Ben Stiller about a film crew shooting a Vietnam movie getting into real combat actions.
Other Nominations:

Golden Globes: Best Supporting Actor (2x) 
Waltz with Bashir
(Israel, France, Germany)
A fascinating animed documentary about the trauma of an Israeli soldier that took part in the Libanon War with a phenomenal visual and sound aesthetics, not the least in the nightmare sequences.
Best Animated Film: Ari Folman 
European Film Awards 2008: Best Composer
Awards of the Israeli Film Academy 2008: Best Film, Best Director, Best Screenplay, Best Editing, Best Sound, Best Art Direction 
Golden Globes 2009: Best Foreign Language Film
César 2009: Best Foreign Film
Cannes Film Festival 2008: Golden Palm
Awards of the Israeli Film Academy 2008: Best Cinematography
European Film Awards 2008: Best Film, Best Director, Best Screenwriter 
FurtherLinks:
BAFTA (Wikipedia)
BAFTA Awards
Named alphabetically; the nominations and prizes are usually a selection – the full list can be seen e.g. at IMDB (ref. to links). ↩