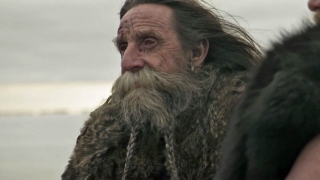 Soldiers returning home have already been pictured in several movies, such as Ted Kotcheff's "First Blood" or Kathryn Bigelow's "The Hurt Locker". Usually, the actual return to home and thus to a completely different reality, is just a small part. Andrew Kavanagh's short film "Welcome Home Allen" (Australia 2016, 11′) focusses on this issue, with an approach that is both surprising and convincing.
Despite of cyberwar, drones and high-tech, the central elements of war remain archaic: fighting, killing, dying. "Welcome Home Allen" lets us view some warriors, fleeing from a battlefield, getting fired at, having to leave behind a fatally wounded fellow soldier, and finally reaching their homeland. However, they have become as alien to their home as civil society has become alien to them. Who is taken to their return and thus their existence?
Kavanagh uses a both simple and convincing imagery for this mutual estrangement, for the return to the loved ones, for the latter's hope – even if there is no more hope left. "Welcome Home Allen" will be shown at this year's Down Under Berlin – Australian and New Zealand Film Festival, as part of the short film role "Australian Short Film Today" by the Chris and Francesca Beale Foundation.
Welcome Home Allen
Australia 2016, 11′
Writer and director: Andrew Kavanagh
More information at IMDB
8. Down Under Berlin – Australian and New Zealand Film Festival
19-23 September 2018
Kino Moviemento
Kottbusser Damm 22
10967 Berlin
Germany