Don't miss it: La Biennale di Venezia
Soon, THE art event of 2011 is about to begin: on 4 June, the 54th Biennale di Venezia, curated by Bice Curiger with this time's title "ILLUMInazioni" will be opened. Again this year, critics will point out how very outdated national pavillons are in the time of globalisation. And again this year, the many national pavillons will demonstrate the different ways of (re)presenting art.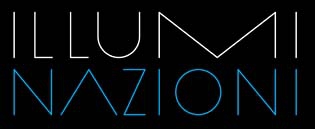 The Biennale, however, is and remains the world's most important art event: 89 national participations and numerous other exhibitions can be found on the venue (Giardini and Arsenale) and in many other locations of this always fascinating city.
54th International Art Exhibition
Venice (Giardini, Arsenale and numerous locations in the city)
4 June to 27 November 2011, Tu-Su 1000-1800h
Professional Preview: 1 to 3 June 2011
Entrance fee: 20 € (concessions 16€), several group discounts
Share on Facebook
Categories:
Hinweise, Termine
Ausstellungen, Bildende Kunst, Filme, Fotografie, Installation, Literatur, Musik, Performance, Skulptur, Video