From 12 February until the end of May 2012, the Militärhistorische Museum (MHM, Military-Historical Museum of the Bundeswehr1) in Dresden will show the exhibition "Krieg" (war) with photographs by James Nachtwey. He is one of the most important contemporary photojournalists; not the least, he is famous for his touching pictures from zones of war and conflict. Nachtwey will receive the Dresden Peace Award; in this course, he will open the MHM's first special exhibition after its recent reopening. Krieg will include some 60 of his works, including his impressive 11m-long frieze that had only been on show in two exhibitions in the USA and France.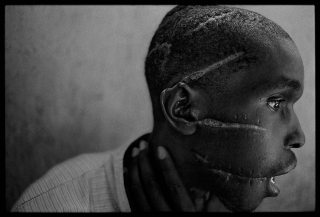 Dr. Gorch Pieken, the MHM's Scientific Director, stated: "War is the world becoming absurd; mercy becomes hate, fear becomes wrath, and the prohibition to kill becomes the order to kill. The important photographic work by James Nachtwey is a depressing document of mankind's recent history of violence and, at the same time, an appeal for sanity and human compassion. In the light of the Military-Historical Museum's focusing and James Nachtwey's objective, the paths of both museum and photographer would have crossed inevitably some day. Thanks to the Dresden Award, this is happening today already. This is a stroke of luck for the new Militärhistorische Museum der Bundeswehr."2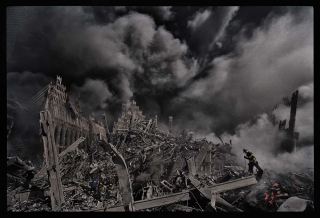 On 11 February, the opening will take place in the MHM's auditorium after the Dresden Award ceremony at Semperoper.

Krieg – Fotografien von James Nachtwey
12 February – 31 May 2012
Mo 1000-2100h, Tu/Th-Su 1000-1800h
Entrance free of charge probably until the end of February; 5,- € after early March 2012 (concessions available).
Opening: 11 February 2012 (by invitation only)
Militärhistorisches Museum der Bundeswehr
Olbrichtplatz 2
D-01099 Dresden
Germany