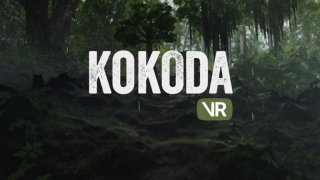 On 3 November 2017, the
Australian Broadcasting Corporation
(ABC), an Australian public broadcaster, published the virtual reality application
"Kokoda VR"
free of charge. In 12 chapters, one can learn much about the fighting in Papua New Guinea between June and November 1942 when the Japanese forces tried to get to the south coast and thus the capital Port Moresby via the now famous
Kokoda Track
.
Hardly known in Europe, the ferocious fighting during the Second World War and its aftermath forms an integral part of the contemporary Australian cultures of commemoration, comparably only with ANZAC Cove at Gallipoli: Many young people travel to the Kokoda Trail for their own hiking tour.
Of course, this VR app will not replace any such experience, but it allows for an interesting way of transferring knowledge about history, from the events to memory. Kokoda VR includes historic artefacts, photos, videos, interviews with veterans and not the least parts realised with 3D gaming technology.
Already quite a simple cardboard mount for a smartphone enables the use of the free application without specific VR hardware. There is also comprehensive educational material for download.
Kokoda VR on Steam for HTC Vive or Oculus Rift
Kokoda VR on the Apple AppStore for iOS
Kokoda VR on Google Play for Android
Kokoda VR on YouTube