Stalin bust gets a new home at "Blind Alley of Communism"
According to the Ukrainian website censor.net, judge Victor Poprevich, living in the mining city of Donezk (Ukraine), put up two sculptures of Lenin and Stalin in front of his home – having said that, setting them on the ground is all but respectful. The official name of the street to his house is "Olimpijskaja", but Poprevich renamed it quite fittingly into "Blind Alley of Communism".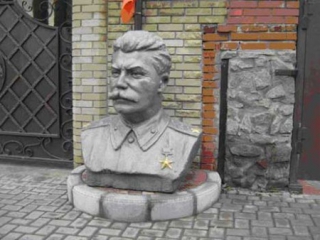 In the reality of the past, they did not always share the same opinion. Now, they stay faithfully together: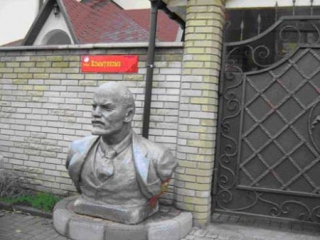 Nothing is known about the memorials' origins, but there should be quite a few left in the successor states of the Soviet Union.
Share on Facebook