"Historical Picture" at Kunstraum t27 (Berlin)
From 11 December 2010, Berlin-based gallery Kunstraum t27 is presenting the group exhibition "Historienbild" (historical painting) within the six-part exhibition series about the various genres of (not just) painting. "Historienbild" has the subject of dealing with history, and interestingly all the works directly or indirectly address war.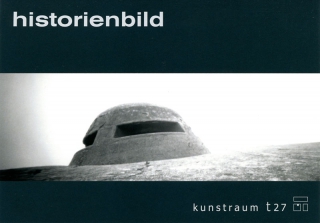 Chris Dreier and Andreas Seltzer will show the downright enchanting project Verdun on the Battle of Verdun, made with a pinhole camera. From the latter, one can see additional new works, together with more artworks by Thilo Droste, Barbara Duisberg and Henning Kappenberg.
Historienbild
11 December 2010 until 9 January 2011
Open We-Su from 1500 to 1900h
Closed from 24 December 2010 until 1 January 2011
Opening: 10 December 2010, 1930h
Lecture: "Historie(n) und ihre Bilder" by Christian Mayrock, 16 December 2010, 1930h
Finissage: 9 January 2011, 1930h with artists' talk and art lottery drawing
kunstraum t27
Thomasstraße 27
D-12053 Berlin
Germany
Share on Facebook