"Einzelplan 14" is celebrating its First Birthday
The highly interesting (but only German) blog "Einzelplan 14" on security policy could celebrate its first birthday yesterday. We would like to gratulate on this occasion: in this short period, this blog developed into a worthwhile source for analyses and links, including a schedule for events concerning these matters.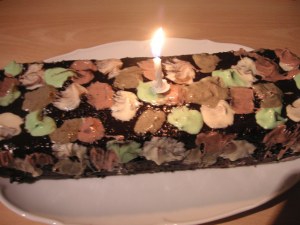 A camo cake for birthday!
It should not be too surprising that this blog's emphasis lies on German security policy: its name is derived from the defence budget of the German Federal budget. To our great delight, the author does not only address pure security political matters, but also socio-cultural issues and art exhibitions. We continuously enjoy her hints and send our cordial birthday wishes!
Share on Facebook